Services
The State of São Paulo is Brazil's largest provider of services. The State's demographic, social and industrial framework gives rise to a large supply and demand for services provided both to companies and end consumers, as well as public services in the areas of health, education and infrastructure.
According to the Brazilian Institute of Geography and Statistics (IBGE), the segments that generate most revenue are:
– Information and communication services: telecommunications, information technology, audiovisual services, publishing, news agencies and other
information services;
– Professional, management and supplementary services: technical-professional services, recruitment, workforce outsourcing and agency services, travel agency and tourist services;
– Investigative, security, surveillance and transportation of valuables;
– Office and administrative support services;
– Transportation, ancillary transportation and postal services: includes road, rail, waterway, pipeline and air transport and ancillary services, as well as postal and other delivery services.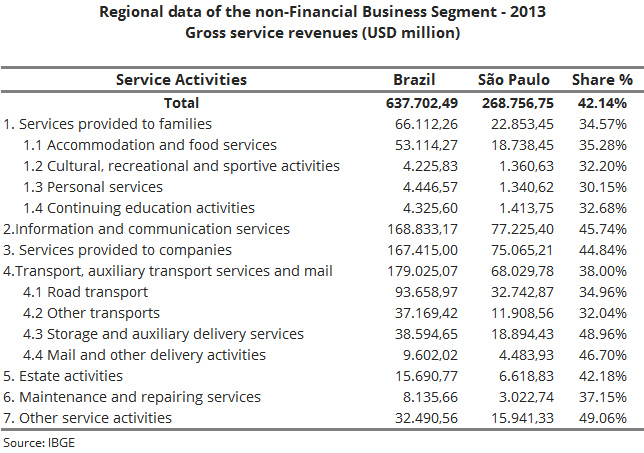 Come invest in São Paulo
Investe SP is always ready to assist you promptly, efficiently, and free of charge. Learn how the Paulista Agency of Investment Promotion can help assess your project by clicking on Services or contact our team on Contact Us.