12/01/2016 14h45
Tenda Atacado opens new facilities in Amoreiras
Located next to the former store as part of the process of modernization of the group; project relied on the support from Investe São Paulo
Investe São Paulo
Download
Promotion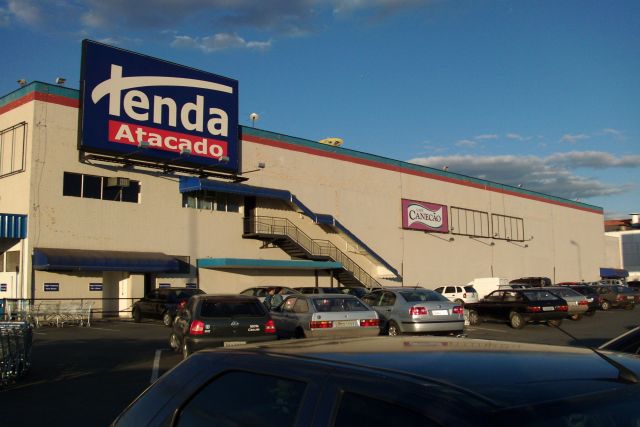 On October 20, the group Tenda Atacado opened new facilities in Amoreiras, in the region of Campinas, São Paulo. The expansion project, which relied on the support from Investe São Paulo, sought to offer more comfort and convenience to customers of the supermarket chain, which has been in operation for 40 years, in 25 cities of the state.
The built area covers approximately 7,500 square meters, with 5,100 square meters allocated only for the sales department, in addition to 20 checkouts, 300 parking spaces and four docks for receiving goods. Investe São Paulo contributed to the project by providing free advice on environmental licensing and infrastructure issues.
Approximately 10,000 items are sold, including food and cleaning products, electronics and general merchandise. Among the main customers, including domestic and foreign customers, are supermarkets, grocery stores, bars, restaurants, hotels, bakeries and consumers, who can choose between single packs, closed boxes, bundles and institutional packaging.
The new facilities will also accommodate the so-called 'Tenda Drive', a system that allows the customer to purchase online and then pick up the goods at the store. In addition to saving time, the idea seeks to meet the new infrastructure, which is modern, agile and focused. The former store, next to the new one, will be dedicated to activities that enable the provision of new services to customers.

About Tenda Atacado
The group Tenda Atacado was established in January 2001. With over 40 years of experience of its founder, the company is a reference in the self-service modality. The warehouse-stores, distributed in the state capital and across the state of São Paulo, have planned sales areas to meet with comfort, agility and safety processors, merchants of all sizes and consumers. The group has 4,400 employees ready to meet all customers. With modern equipment, layout and appropriate assortments, the network stores aim to provide customers with fast and efficient service. Tenda Atacado has stores in São Paulo, Guarulhos, Diadema, Carapicuiba, Campinas, Indaiatuba, Santa Bárbara, Mogi Guaçu, Itu, Sumaré, São Carlos, Jacareí, São José dos Campos, Taubaté, Guaratinguetá, Bauru, Itanhaém, Pindamonhangaba, Botucatu, Salto, Piracicaba, Ribeirão Preto and Hortolândia.