12/01/2016 14h27
Packaging company expands production by 80% in Valinhos
With the support from Investe SP, SER Embalagens invests R$ 6 million in new plant with 25 new employees
Investe São Paulo
Download
Promotion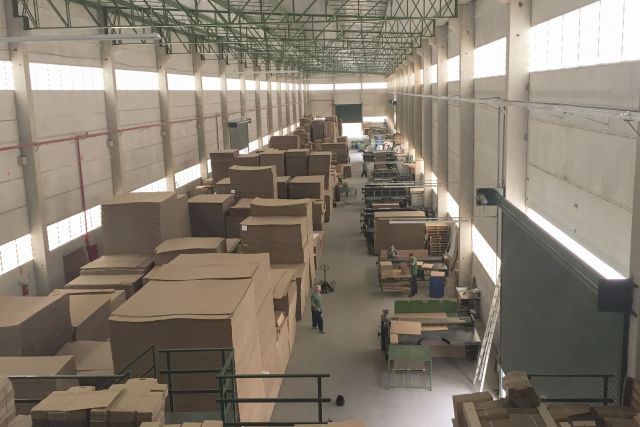 SER Embalagens increased its production of corrugated cardboard boxes by 80%, in Valinhos (SP), in a new plant next to major highways that run through the city. The expansion involved an investment of R$ 6 million and 25 new employees were hired in addition to the other 20 already hired in the existing plant.
The project relied on the support from Investe São Paulo, the investment promotion agency associated with the Department of Economic Development, Science, Technology and Innovation of the state of São Paulo.
"SER Embalagens, like other companies we serve, understands that the consumer market in the state of São Paulo should continue to grow despite the crisis. And the packaging industry should be one of the first to benefit from that, since it goes hand in hand with the consumer goods industry," said the president of Investe São Paulo, Juan Quirós.
"Since 2013, Valinhos has been a city in full progress and development. The result of our efforts to attract new companies can be felt constantly with the disclosure of industrial developments. We should thank the entrepreneurs who entrust their projects to a city with quality of life, and Investe SP, for the ongoing support," said the mayor of Valinhos, Clayton Machado.
The plant is currently producing 45,000 boxes per day. This volume allows the company to report an estimated revenue of R$ 7 million per year, which corresponds to a 35% increase compared to the previous year, with the former plant.
But according to Júlia Ferreira de Sousa, president of the company, the plant has the capacity to reach a yield of R$ 12 million per year if the demand for the products increases.
Thinking on this possible expansion, the plant was built on an area that enables its growth: today, it covers only 4000 square meters of built area within an area covering 8000 square meters.
"The expansion enabled us to build the plant within the company's building, with greater ease to flow our products and easy access to those coming from other cities," said Souza.


About SER Embalagens
SER Embalagens is located in Valinhos and has been in the market for 20 years, serving different customers who have factories in the state of São Paulo, in the cities near Valinhos and region. The company has an office in the state capital and sells folding cartons, rigid boxes, envelope base boxes and internal accessories, all in different sizes, shapes and weights that can come with or without personalized prints. For more information, please visit: www.serembalagens.com.br.