01/10/2017 16h47
Investe SP presented with Empreender Lorena Award
Award was given to entrepreneurs and institutions that supported the development of the city this past year
Investe São Paulo, via Lorena City Hall
Download
Lorena cityhall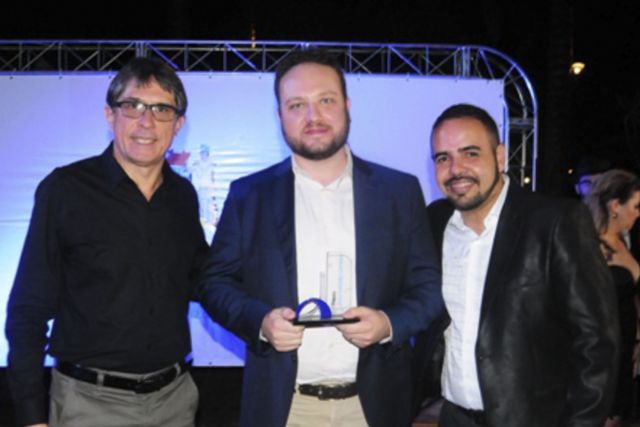 Investe São Paulo was one of the entities awarded during the 2nd Empreender Lorena Awards, organized by the municipality of Lorena, on December 14. Investe SP Project Manager Alexandre Marx represented the Agency at the award ceremony.
The Awards were created to honor companies and entities that help the city administration in promoting and developing Lorena's economy and society. Therefore, the awards are handed out every year to companies that have set up or are setting up in the city, in addition to government institutions and other support entities.
"This event in Lorena is proof of how important it is for local leaders to get involved in promoting social and economic development. We're happy and honored to receive this award. Investe SP's doors will always be open to the cities in our state and to productive investments," says Marx.
To Lorena's mayor, Fábio Marcondes, the arrival of new companies to the city is something to be celebrated extensively, especially after the crisis that gripped the country in the past couple of years. "New companies help the city grow, stir the local commerce, and generate new job opportunities. Holding an event to award the companies established in the city, amidst a nation-wide crisis, just goes to show how we managed to grow through planning and responsibility. I'm thankful to the companies here that see Lorena as the ideal place to make business. This is the road that leads to development," stated Marcondes.
According to the city's Tourism and Economic Development secretary, Gustavo Rodrigues, his office must keep working to showcase Lorena as an attractive place for businesses. "We sit in a strategic location between three important states, and our Office works hard to create jobs for the population," he says.
In addition to Sebrae and Investe São Paulo, other 16 private companies were awarded. You can check the details on the city's website.
Investe São Paulo has partnered up with Lorena on several projects. Check out a few of the ones disclosed to the public such as Comil, Metalcrafters, AKG and Riveco.