08/10/2017 14h12
Investe SP and DIT-UK enter into investment exchange agreement
Partnership established during a visit from the English delegation proposes an action plan to strengthen trade and foreign projects between SP and Great Britain
Investe São Paulo
Download
Marina Guimarães/ISP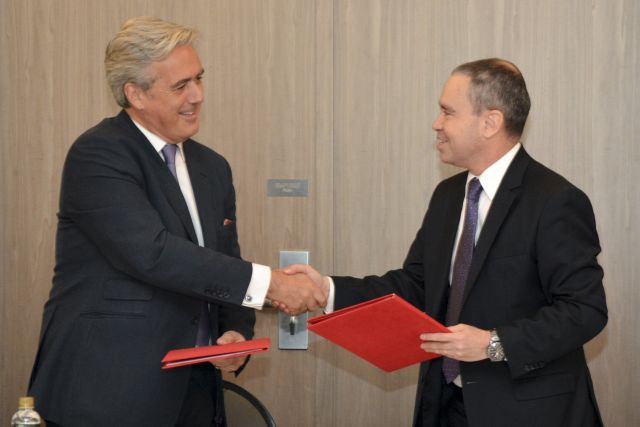 On August 1st, the director of Investe São Paulo, Sérgio Costa, participated in a lunch with an English delegation, organized by the Department of International Trade of the United Kingdom (DIT-UK) and the British Consulate. On the occasion, Sérgio Costa and the Deputy Minister of UK's Department of International Trade, Mark Garnier, entered into a Memorandum of Understanding where the two institutions agree to share information and collaborate to boost trade and investments between the British countries and the state of São Paulo.
"We believe that there are several opportunities yet to be explored in the partnerships between the two regions. Investe SP can accelerate and optimize the implementation of English companies in Brazil, streamlining the dialogue with public entities and providing strategic information. Infrastructure companies will also be essential to the new stage of development we are entering," he said.
Garnier reminded how important this type of agreement is to strengthen the UK in view of the country's new economic scenario, especially with the UK's exit from the European Union: "It is the first time that this institution gains the word "trade" in its name. We are prioritizing the internationalization of our companies, and Investe SP can be a great partner in this endeavor."
Among the other entities represented at the meeting were: UK Export Finance, Bank of England, Green Investment Bank, Aberdeen Asset Management, Crossrail International, Arup and City of London.
The executives also emphasized the interest of British fintech companies in expanding to Brazil, which would make it logical to choose the state of São Paulo as a starting point. DIT-UK will also be one of the exhibitors at the 2nd SP Conecta, which brings together the most important agents that foster innovation in the state of São Paulo to assist startups at no cost at the headquarters of Investe São Paulo.
Investe São Paulo had previously entered into a cooperation agreement with UK Trade & Investment, the investment and export promotion agency that preceded the creation of the DIT. The partnership gave rise to two professional exchanges - one with a British Government employee, who worked for a period at Investe SP and the other with an employee from Investe SP, who participated in the routines of UKTI, London & Partners (London city hall) and Midas (Manchester Investment and Development Agency Service).