04/11/2017 14h26
Investe São Paulo and Québec International sign Memorandum of Understanding
Execution of MoU formalizes cooperation between the agencies and promotes the potential of the state of São Paulo to Canadian investors
Investe São Paulo
Download
Isabela Pauzer/ISP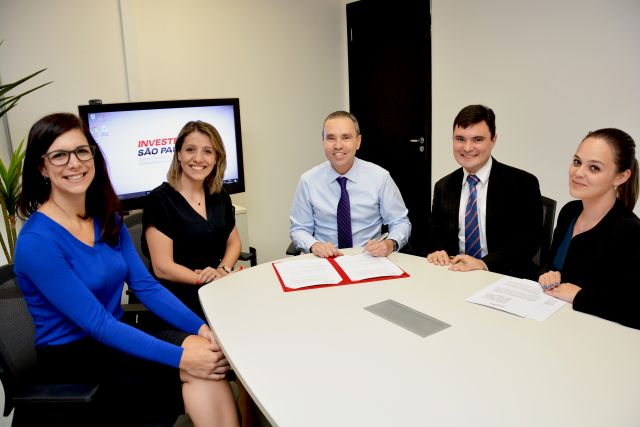 In March, seeking to show the potential of the state of São Paulo and attract new investments, the director of Institutional and International Relations, Sérgio Costa, welcomed representatives of the government of the Canadian province of Quebec. The office of Investe São Paulo was attended by the Talent Attraction Advisor, Janaina Kamide, the Director of Quebec's office in São Paulo, Thais Aun and the International Cooperation Advisor at São Paulo State Government, Irina Frare.
A Memorandum of Understanding between the two agencies was signed at the meeting. Québec International has visited São Paulo in 2016, bringing Canadian businessmen in a trade mission to get to know the state. The agreement will formalize the commercial partnership and ensure that the state of São Paulo is also known in North America.
"We have a lot to learn from Quebec, but I'm sure that its investors will find perfect conditions to expand in Latin America starting from São Paulo. Our work will ensure that this happens quickly and safely," said Costa.
Investe SP has already assisted Canadian companies over the past few years, such as Canadian Solar and VCI Molde. This flow is expected to increase with the MoU.
About Québec International
Québec International is a development agency that has the mission to economically promote the city of Quebec and intensify its international action.
The institution establishes a relationship with the local market, ensuring that new investors are established in the market and develop with all the necessary support.