06/01/2016 11h15
Governor highlights efforts of Investe SP during the opening of Hospitalar
Event brings together hospital leaders, professionals and health thinkers from May 17 to 20
Investe São Paulo
Download
Clóvis Vasconcellos/ISP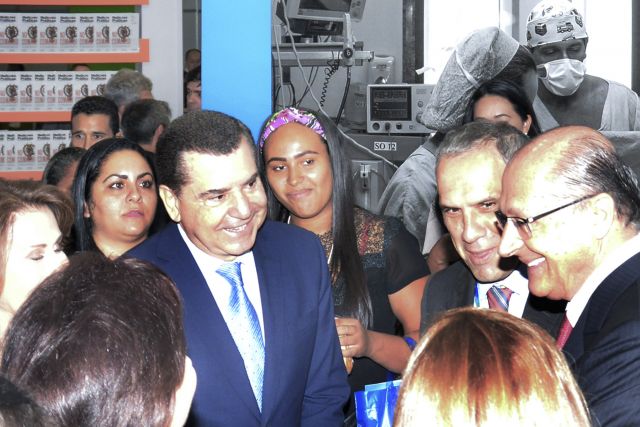 On May 17, Governor Geraldo Alckmin participated in the opening of Hospitalar, a fair that brings together hospital professionals, companies and health thinkers in Brazil. During the opening ceremony, he highlighted the efforts made by Investe São Paulo to encourage investments in this sector, which accounts for 9 projects of the Agency that have the potential to generate R$ 1 billion in investments and 975 direct jobs.
"In addition, Investe SP currently has seven projects in the portfolio that have not been announced yet. They may generate R$ 373 million and 2,000 job opportunities. The state of São Paulo is aware of the importance of this chain to boost the economy," said the Governor.
The president of the agency, Juan Quirós, who also attended the ceremony, emphasized the importance of the health sector as a generator of business, and consequently, of jobs and income for the country.
This is the 23rd edition of the International Fair of Products, Equipment, Services and Technology for Hospitals, Laboratories, Pharmacies, Health Clinics and Medical Offices, and this year it is held from May 17 to 20 at the Expo Center Norte, in São Paulo.
In 2015, the event featured 50 simultaneous events, including congresses, conferences and sector meetings, which discussed the directions and trends in the business management area for health facilities.
The event will cover a total area of 82,000 square meters, which includes launches, innovations and trends in the health sector's production chain. The schedule features seven simultaneous events: Hospitais Lounge, Hospfarma Espaço Farmacêutico, Expo Enfermagem, Diagnóstica, Digital Health, Compo Health and Reabilitação.
For more information, please visit http://www.hospitalar.com/pt/.