09/12/2018 14h06
CatMyPet receives a $30 million-dollar investment on American TV show
Brazilian Startup leveraged its qualification to export after participating in the second edition of SP Conecta
Investe São Paulo
Download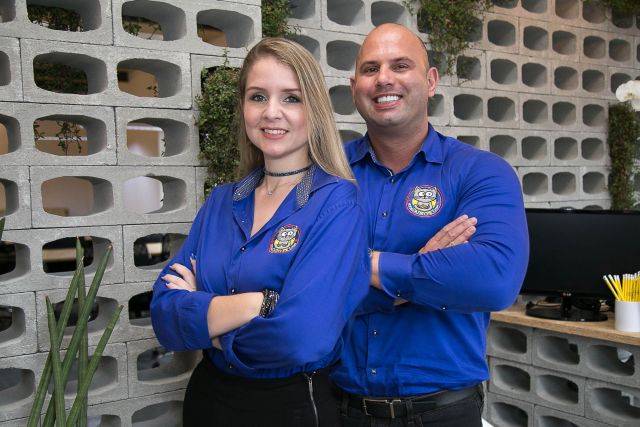 After participating in a startup event, SP Conecta, at the headquarters of Investe SP, in São Paulo, the partner of CatMyPet, Agnes Cristina, could never imagine that her entrepreneurial life would reach another level.Now, about a year later, she has packed her bags to travel to China and start exporting one of her flagship products:a drinking fountain for cats.
The Brazilian startup was created in 2015 and in its first year in the market it earned R$ 800,000.The journey of Agnes and her partner followed many paths:search for an investor in a TV show in Brazil, participation in events and startup competitions,  such as the "Ebulição Instantanea event", and a training in the export program promoted by Investe São Paulo.
With so much visibility, CatMyPet was invited to participate in an American version of the Shark Tank TV show and managed to catch a shark willing to invest $ 30 million dollars to internationalize the company.With the contract signed, the manufacturer of the drinking fountain for cats will have the opportunity to export to Asia, Europe and the United States."We are the first Brazilian startup that received an investment in the American TV show.The investor Kevin Harrington will be our distributor in these countries."
According to Agnes, the trip to China is to enable the commencement of the agreement with Harrington."We'll start by exporting our drinking fountain for cats, which features a quiet engine, since the cats' hearing is sharper.We noticed that cats did not drink as much water because the other products available in the market are made with materials similar to those used in aquariums, which make sounds that bother animals.With our product, we noticed a higher intake of water."
The cat population in Brazil is estimated at 22 million, according to the Brazilian Association of the Industry of Pet Products (Abinpet), while in the US there are more than 80 million felines.Given this scenario, with the internationalization, CatMyPet expects to sell four times more in the US territory.
For the coordinator of the Export Program at Investe São Paulo, Paulo Brusqui, "it is a great joy to see the recognition for all the dedication of CatMyPet."According to him, the program features free coaching and acts as a practical laboratory on the international market."We give small and medium companies the opportunity to obtain information on how to gain competitive advantage rather than focus solely on the domestic market.We qualify companies on how to prospect markets, develop payment methods, pricing, and how to sell their products in international business rounds, etc."
Agnes Cristina also says that the information and technical terms learned during the training offered by Investe São Paulo helped her in the negotiations with the investor."Since last year we had the intention of going global.Then, after participating in the Brazilian version, we were invited to participate in SP Conecta, where we were introduced to the export program.We started attending the training sessions and our difficulties were pointed out and we started correcting them.With the TV show, we noticed that it would be much easier to attract a partner to distribute or sell our products abroad.Then we had to find a way to find that partner.And it was participating in a startup contest that we faced the opportunity we were looking for and were invited to participate in the Shark Tank in the US."