09/25/2017 15h57
Capela do Alto launches economic development program
Project includes tax incentives and management strategy, in addition to strengthening its relationship with Investe São Paulo
Investe São Paulo
Download
Disclosure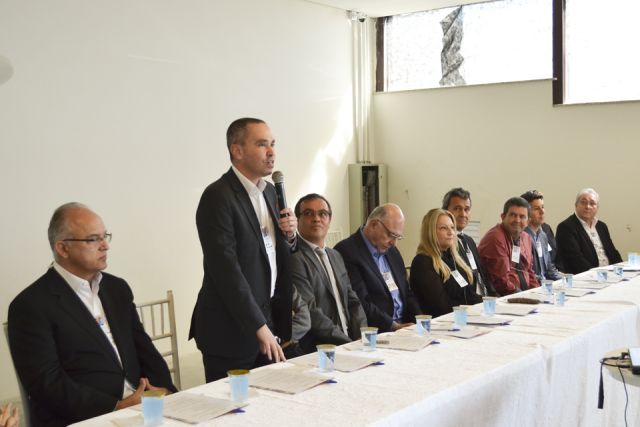 On Thursday, August 24, the director of Investe SP, Sérgio Costa, participated in the launch of the Economic Development Program: Invest in Capela do Alto, in the city of Capela do Alto. On the occasion, the director of economic development of the city, Eliana Moreira, explained the main objectives of the program: to attract new businesses, strengthen local businesses, create jobs and income.
"It is important to see local governments being aware of the importance of having concrete actions to promote economic development, especially to facilitate the life of those who invest in the city. Partnering with teams enables us to bring more development and dynamism to the economy of São Paulo," said Costa.
According to mayor Kéke, the government has defined three priority pillars for the program: management of resources, creation of opportunities and improvement of public resources.
One of the highlights was the enactment of Law 1894/2017 that gave rise to the Economic Development Policy, which allows the granting of tax incentives, such as 90% of IPTU (Property Tax), 90% of ISSQN (Tax on Services) on construction works, 90% reduction on approval and licensing fees, in addition to public industrial area for Sale, Concession or donation.
For the qualification of the workforce, it will seek to establish partnerships with SENAI, SEBRAE, SENAC, ETEC, UNIVESP. In order to assist companies more efficiently and reduce bureaucracy, there will be the creation of the Department of Economic Development to give priority attention to companies and the implementation of a streamlined service for companies called Via Rápida Empresa, of the Department of Economic Development, Science, Technology and Innovation. A partnership was also entered into with the Chamber of Foreign Trade of Campinas.
The launch event marked the beginning of the consolidation of the pillar "Creation of Opportunities", which focuses on attracting investments. Kéke took the opportunity to highlight the advantages of investing in the city, talking about the availability of public industrial areas, private areas with favorable prices considering the market in the region and the supply of a committed local workforce.