12/06/2017 11h50
Varian opens Brazil's first radiotherapy training center in Jundiaí
Unit is the first part to be completed of an industrial complex still under construction, which relied on the support from Investe SP, for the production of linear accelerators that will be used by the Unified Health System (SUS) for cancer treatment
Investe São Paulo
Download
Varian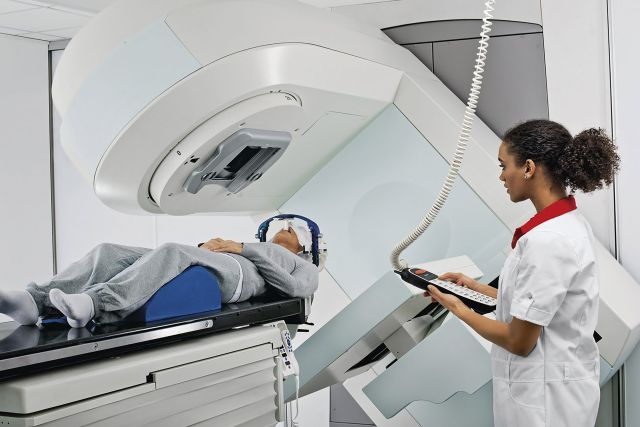 On Monday, November 20, Varian Medical Systems held the opening ceremony of its first training center in Latin America, in Jundiaí. The unit features a demonstration room, two training rooms and a fully equipped Varian Trilogy® linear accelerator.
The structure is part of an industrial complex that will be considered one of the largest regional centers of the company in the world, starting the production of linear accelerators for cancer treatment in 2018. Varian has a contract with the Ministry of Health to provide this type of equipment to hospitals of the Unified Health System (SUS).
The construction project of the plant relied on the support from Investe São Paulo, the investment promotion agency associated with the Department of Economic Development, Science, Technology and Innovation of the state of São Paulo. The institution has been assisting Varian in several aspects, such as guidance on tax incentives and environmental analysis of the sites that were considered as options for the complex. The site chosen, in the Multivias Industrial Center, covers an area of 17,500 square meters, with 4,700 square meters of built area.
"We also assisted the company in the dialogue with research institutions that will be essential to the operations of Varian in Brazil. This type of project helps to develop a complex and rich production chain across the state, involving qualified human capital and technology of high value added that impact the whole country," said Sérgio Costa, Business Director of the agency, who participated in the event representing the state government along with several federal and municipal authorities.
Varian's Training Center in Jundiaí is already being used for courses, being the exclusive headquarters of the company in Latin America. Next year, the manufacturing and warehouse areas of the plant will also be fully operational.
"We are very proud of our new unit, which demonstrates our commitment and long-term partnership with the Ministry of Health in the fight against cancer and expands the access to advanced radiotherapy treatments in the country and in Latin America," said Humberto Izidoro, managing director of Varian Medical Systems in Brazil. "In the first year, we expect to train up to 300 doctors and health professionals to use radiotherapy equipment, as well as treatment plans and techniques."
According to the Ministry of Health, the partnership with the company is part of the technological compensation provided for in the Radiotherapy Expansion Plan of the Unified Health System, launched in 2012.
Check out the company's cornerstone ceremony held in March.
About Varian Medical Systems
Varian Medical Systems aims to save lives by being the world leader in the production of medical equipment and software for cancer treatment and control. Based in Palo Alto, California, Varian employs approximately 6,600 people worldwide. For more information, please visit http://www.varian.com.