05/29/2018 10h48
Suporte builds geotechnical laboratory in São Pedro
Geological survey company moves to the city of São Pedro, expanding its operations and hiring 20 people; project relies on the support provided by Investe São Paulo
Investe São Paulo
Download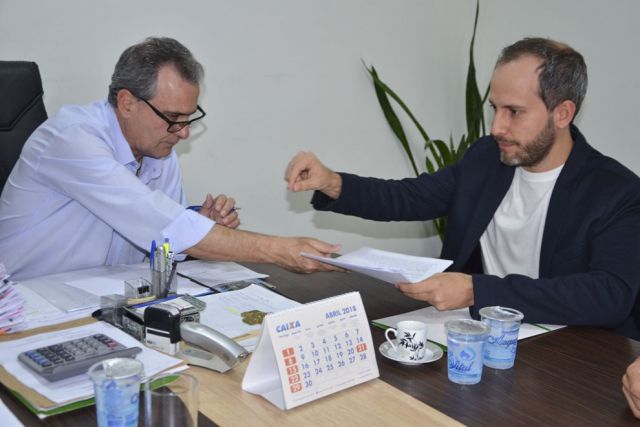 Suporte Sondagens e Investigações began the transfer of its operations from the state capital to São Pedro, a city in the state of São Paulo. The objective is to expand the soil monitoring, drilling, laboratory tests and technological control activities performed by the company for various sectors. The company's idea is to become the largest geotechnical laboratory in Brazil in the long run.
Among construction works and equipment, Suporte will invest R$ 1.4 million, hiring 20 new employees. It will be a team formed by engineers, geologists and specialized technicians who will work in drillings, geotechnical studies and technological control of works. The objective is to assist builders, project engineers, concessionaires and public agencies.
"The fact that the company is expanding its unit, despite the economic and political crisis faced by the country, is not only due to the company's experience in the quality work it carries out, but also to the understanding of its directors that the resumption of investments in infrastructure is expected to occur soon," said Mauricio Malanconi, co-founder of Suporte.
The project relies on the support from Investe São Paulo, the investment promotion agency of the State Government. "This project is an example of how important it is for municipal governments to maintain a close relationship with us, informing us about lands, warehouses and other strategic data that may be definitive for the investor," says the Business Director of the Agency, Sérgio Costa.
The Agency followed up the whole process of search for an ideal location for the transfer, offering environmental and infrastructure analysis of the options. In the end, the assistance provided by the municipality of São Pedro was one of the advantages – in addition to the quality of life offered by the region.
The mayor of São Pedro, Helinho Zanatta, highlighted the creation of jobs while he was congratulating the businessman. "Entrepreneurship in a period of severe crisis such as the one currently faced in the country is also an act of courage," he said, mentioning that the creation of jobs is a factor that boosts the development of the city. "The policy of attracting companies considers several aspects, always focusing on the growth and opportunities that will be offered to the population." Another point highlighted by the mayor is that the city is still open to assist businesses guided by Investe SP.
The location of the unit in the city will also facilitate the support provided to the company's clients, since the distance between the sample collection sites and the laboratory will be reduced. The future headquarters will also be built considering new expansions, since investments in infrastructure should grow over the next years.
Currently, the main clients of Suporte are Canhedo Beppu, Rota das Bandeiras, Planvia, Entrevias, CCR AutoBAn, Damasco Penna, Alphaville Urbanismo, CCR Nova Dutra, CCR MSVia, Planservi Engenharia, Cyrela Commercial Properties, Ecorodovias and Matec.