12/22/2016 11h44
Largest trade mission of Brazilian entrepreneurs to Argentina should generate over R$ 100 million
Action promoted by Investe SP takes 160 Brazilian entrepreneurs to make 478 contacts with 255 Argentine entrepreneurs in business roundtables and visits to potential buyers
Investe São Paulo
Download
Pablo Mekler/Mkt Network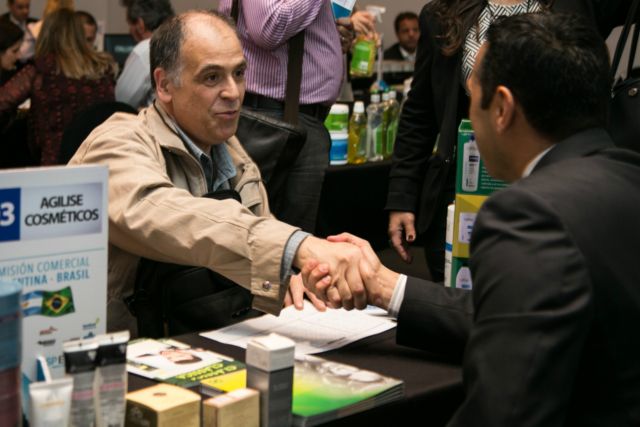 On November 21, Investe São Paulo announced the results of the largest trade mission held with Brazilian entrepreneurs to Argentina in recent years. It is estimated that the 478 business contacts made by 160 Brazilian companies and 255 Argentine companies generate R$ 5 million in immediate business and R$ 110 million over the next 12 months.
The action was promoted from November 2 to 4 and relied on the support from Apex-Brazil, the Brazilian Trade and Investment Promotion Agency, the Brazilian Textile and Apparel Industry Association (ABIT) and the Ethanol Local Productive Arrangement (APLA), and involved business roundtables, technical visits and networking meetings.
"The great success of this mission was the strengthening of relations between Brazilian and Argentine entrepreneurs who operate in various sectors. The initiative shows the business potential that can still be generated especially between the state of São Paulo and Argentina," said the agency's president, Juan Quirós.
One of the milestones of the mission was the meeting between the Governor of the State of São Paulo, Geraldo Alckmin, and the President of Argentina, Maurício Macri, at Casa Rosada, after the official opening of the mission. Check out the details.
The action also relied on the following partnerships: Brazilian Machinery and Equipment Association (Abimaq), the Brazilian Association of the Cosmetics, Toiletry and Fragrance Industry (Abihpec) and the Brazilian Association of the Lighting Industry (Abilux).

Connection SP-Argentina
Historically, Argentina has always been an important trading partner of the state of São Paulo. Today, for example, Brazil has more than 5,000 companies that export to Argentina, and more than half of them are in the state.
According to the Ministry of Industry, Trade and Services, Argentina is second in the ranking of countries to which São Paulo exports the most, behind only the United States.
In this bilateral trade, small and medium enterprises from São Paulo have shown an outstanding performance in recent years.
According to the Ministry of Development, Industry and Foreign Trade (MDIC), 82% of companies from São Paulo that exported to Argentina in 2015 sold up to US$ 1 million – which points to a potentially higher share of small and medium enterprises in trade from São Paulo with the country. The mission promoted by Investe SP seeks to consolidate and expand its presence in foreign trade, especially in this market segment.