08/30/2016 15h13
Investe SP and Invest Argentina will enter into an agreement to increase business with the State of São Paulo
Partnership is endorsed by the president Mauricio Macri, who recently created the agency in Argentina
Investe São Paulo
Download
Clóvis Vasconcellos/ISP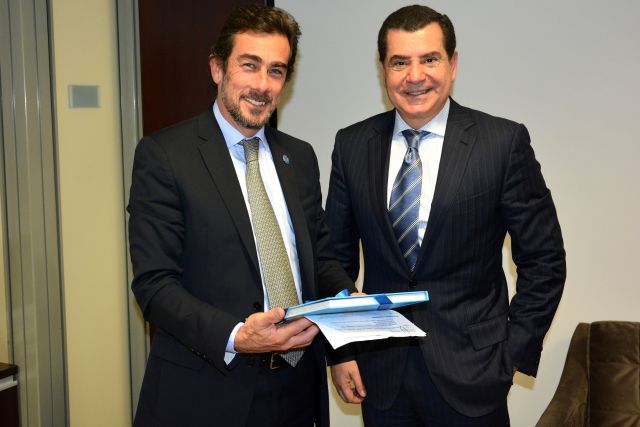 Investe São Paulo and Invest Argentina – newly created by the government administration of President Mauricio Macri – will enter into a cooperation agreement to increase the efforts to attract investments and business between the neighboring country and the state of São Paulo. A commitment in this regard was executed by the President of Investe SP, Juan Quirós, and the president of Invest Argentina, Juan Procaccini, during a business meeting in Buenos Aires.
Invest Argentina (Argentina Agencia de Inversiones y Comercio Internacional) deems the partnership with Investe SP extremely valuable to encourage new business. The cooperation agreement, which is endorsed by the president Macri, is already being prepared by the two parties and should be signed in October.
Argentina is the third largest trading partner of the State of São Paulo and the Macri's administration is committed to reactivating the international relations that were stagnating in the previous administration.
According to the president of Investe SP, Juan Quirós, the moment is favorable: "Argentina seeks the revival of its importance in the international scenario and Brazil is the most important partner at this point. During the session we had with the Chief of the Cabinet of Ministers of Casa Rosada, Marcos Peña showed a clear willingness of president Macri to increase business with the state of São Paulo and strengthen the relations with the governor Geraldo Alckmin," he said.
Argentina is mobilizing to hold a meeting entitled 'Foro de Inversión y Negocios da Argentina', from September 12 to 15, when business leaders from different countries will be welcomed in Buenos Aires. It is in this context that Invest Argentina is interested in the state of São Paulo, which has managed to keep attracting investments even in such difficult period experienced in Brazil. "We certainly have a lot to learn from Investe São Paulo, which has a leading role in attracting investments to the most thriving state in Brazil," said Juan Procaccini.