President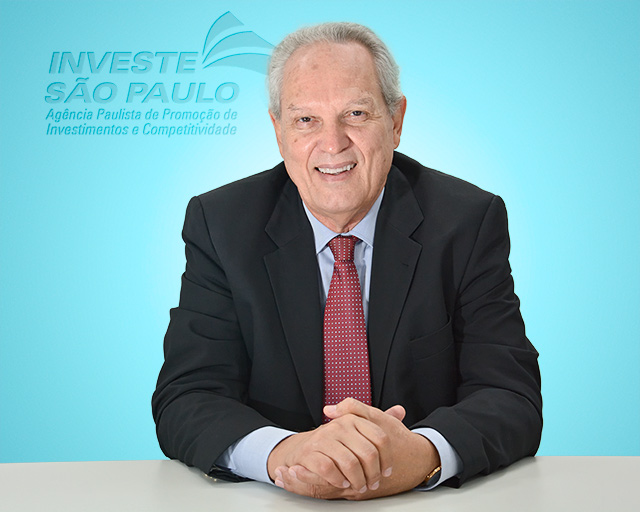 Marcos Antonio Monteiro
President of Investe São Paulo
Marcos Antonio Monteiro holds a bachelor's degree in Business Administration with a specialization in Public Management.He has held various positions in the municipal, state and federal governments, and has been a professor since 1977.
He started his career in the public administration field in the 1980s, when he held the position of Municipal Secretary of Education in the city of Casa Branca – SP, from 1982 to 1990. He was also president of the Union of Municipal Education Directors (Undime - São Paulo) from 1989 to 1990.
In the 1990s, he worked in Brasília holding the position of parliamentary secretary in the Chamber of Deputies in 1991, 1992 and 1995. In 1993, he joined the Technical Board of the Ministry of Education in São Paulo and in 1993-1994 he was technical advisor to the Legislative Assembly of São Paulo.
He was Superintendent Director of Centro Estadual de Educação Tecnológica Paula Souza from 1996 to 2004. In the period of 2005/2006, he served as Technical Advisor to the Foundation for the Development of Education (FDE) and also chaired the São Paulo State Board of Education.
He served as Deputy Secretary of the Secretariat of Public Management of the State of São Paulo and chaired the Administrative Board of the Data Processing Company of the State of São Paulo – PRODESP, from 2007 to 2009.
In 2010, he took over the Secretariat of Public Management, a position he held until the end of the year.He was the Chief Executive Officer of the Official Press of the State of São Paulo – IMESP, from 2011 to 2014.
He was Secretary of Planning and Management of the State of São Paulo from January 2015 to April 2018. During this period he was also a member of the Board of Directors of Desenvolve SP and Companhia Paulista de Obras e Serviços - CPOS.
Contact Us
We invite you to find out why São Paulo is the right choice for your business. Investe SP is always ready to assist you promptly, efficiently, and free of charge. Learn how the Paulista Agency of Investment Promotion can help assess your project by clicking on Services or contact our team on Contact Us.