President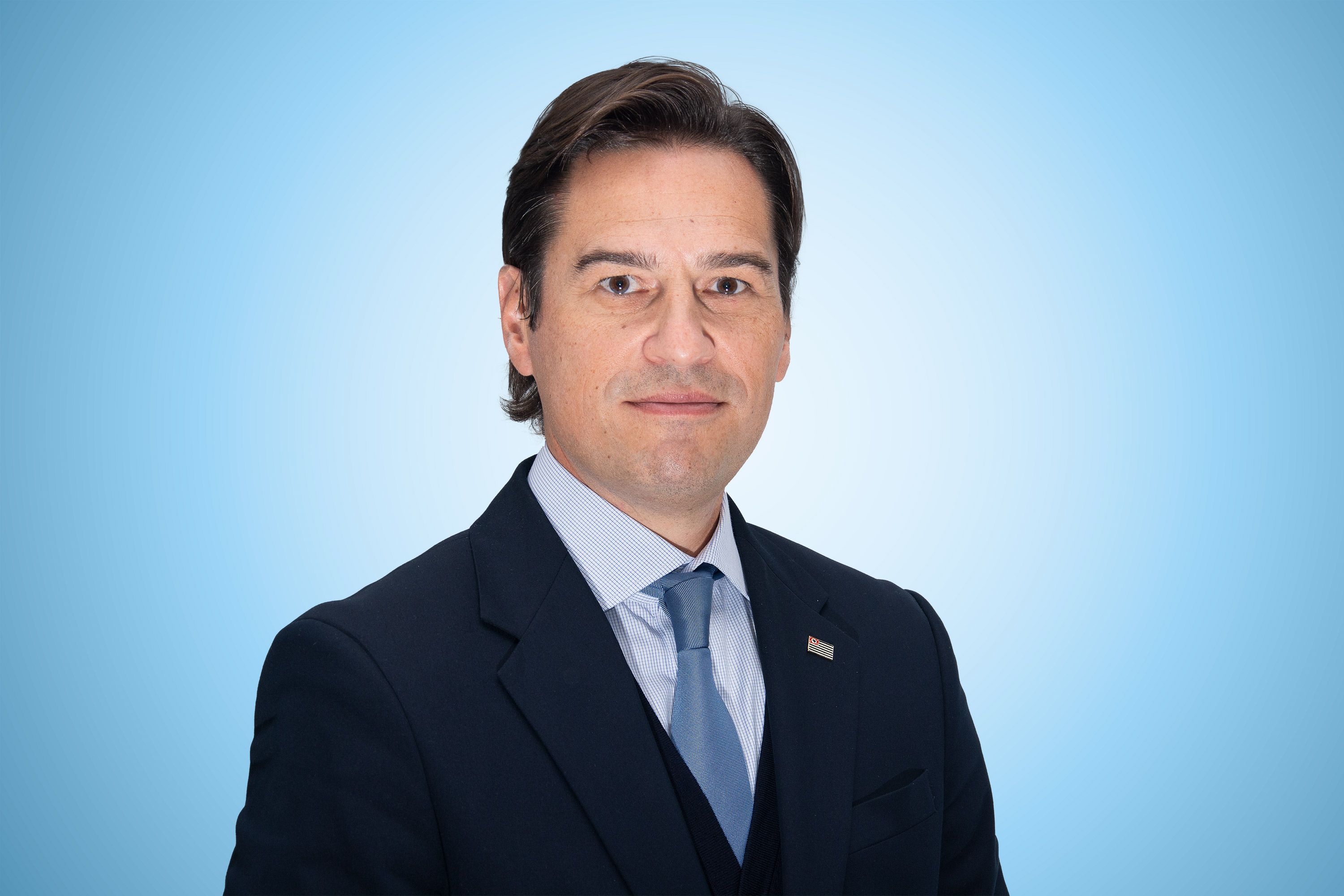 Gustavo Diniz Junqueira
Gustavo Diniz Junqueira holds a bachelor's degree in Business Administration from FAAP and a master's degree from the Thunderbird School of Management at the University of Arizona. He also has an extensive experience in the financial sector.
He began his career working with commodities trading at Swiss company Glencore, and after completing his graduate studies in the US he worked in the mergers and acquisitions division of Enron in Houston, Texas between 1997 and 2001. In Brazil, he served as CFO of publicly traded companies Gradiente Eletrônica from 2002 to 2006 and EZTEC from 2006 to 2008, where he was responsible for the company's IPO in 2007.
In the financial sector, he worked in investment banking from 2008 to 2019 at the financial institutions Arsenal Investimentos, Banco Pine and Brasilpar, where he was a managing partner and carried out numerous transactions.
From 2019 to 2021, he was Secretary of Agriculture of the State of São Paulo, where he modernized and transformed public management and implemented a program whose mission is to bring the services and structure of cities to the entire rural area. One of the program's pillars was mapping more than 200,000 km of rural roads and 350,000 properties, as well as providing training on digital skills to thousands of producers.
During the period when he was in charge of the Secretariat of Agriculture, Junqueira was responsible for managing the supply of food to the population of São Paulo and for taking actions to guarantee that the production of food and agriculture products was not interrupted during the Covid-19 pandemic in Brazil.
Before joining the Government of São Paulo in 2019, Junqueira served for more than 10 years as a board member in several companies such as Cosan Logística, Rumo, Moinho Paulista Alimentos, EZTEC Construtora and Banco Pine.
He is a member of the Commodities Chamber of B3 and a member of the National Academy of Agriculture. Between 2014 and 2017, he was president of the Brazilian Rural Society. During this period, he led discussions to encourage the creation of international technical cooperation agreements and the liberalization of foreign investments in agricultural land in Brazil.
Gustavo Junqueira takes over as president of InvestSP with the mission of expanding the international presence of the State of São Paulo's investment promotion agency and increasing the number of projects attracted to São Paulo, thus helping the State in its post-Covid-19 economic recovery.
Contact Us
We invite you to find out why São Paulo is the right choice for your business. Investe SP is always ready to assist you promptly, efficiently, and free of charge. Learn how the Paulista Agency of Investment Promotion can help assess your project by clicking on Services or contact our team on Contact Us.