03/09/2017 11h37
Beiersdorf invests in the expansion of its Brazilian factory
Company will invest R$ 300 million in the expansion of its factory in Itatiba
Investe São Paulo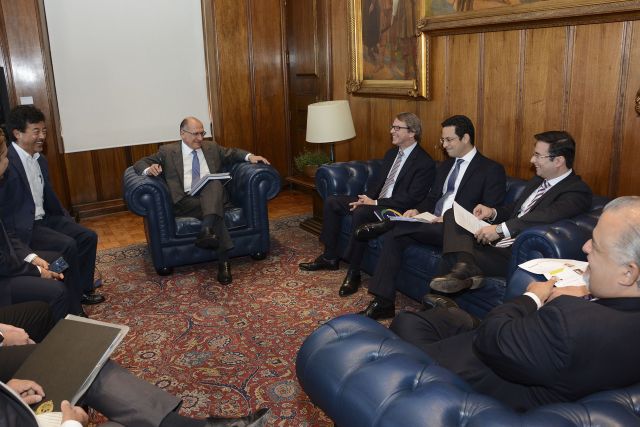 Fourth largest cosmetics market in the world, Brazil has been one of the countries where the Beiersdorf Group recorded the fastest growth in the last years.
"This investment reaffirms the importance of the country to the Group's business as well as our vision for the future," said Christian Goetz, Beiersdorf's representative in Brazil.A team is working on the details of the schedule and implementation of the plant expansion, which should create approximately 70 new job opportunities by the end of 2019. "As part of our commitment to sustainability, the entire project planning and execution has been designed to ensure energy and water efficiency," added Christian Goetz.
Choosing the state of São Paulo was strategic, because it allows the whole country to be served, due to the ease of distribution."We have been providing support to NIVEA on tax and infrastructure matters involving the surrounding area of the factory, but the work is just beginning.Our team will provide support to each of the company's expansions and investments, knowing that it is confident in the growth of the state in the future," said Ermínio Lucci, Investment Director at Investe São Paulo, the investment promotion agency associated with the Department of Economic Development, Science, Technology and Innovation of the state of São Paulo.
Meeting
On Thursday, Goetz and other company executives visited the office of the state governor, Geraldo Alckmin, for a meeting with Lucci and the Secretary of Economic Development and Vice Governor, Márcio França.The governor congratulated the company, which appreciated the support provided by Investe SP.
About Beiersdorf
Beiersdorf AG is a leading provider of innovative, high-quality skin care products and has over 130 years of experience in this market segment.The Hamburg-based company has over 17,000 employees worldwide and is listed on the DAX, the German benchmark equities index.NIVEA, the world's No. 1 skin care brand, is the cornerstone of the company's brand portfolio, which also includes brands such as Eucerin, La Prairie, Labello, and Hansaplast.Beiersdorf's wholly owned affiliate, tesa SE, another globally leading manufacturer in its field, supplies self-adhesive products and system solutions to industry, craft businesses, and consumers.